Inaugural Combine Tabbed Huge Success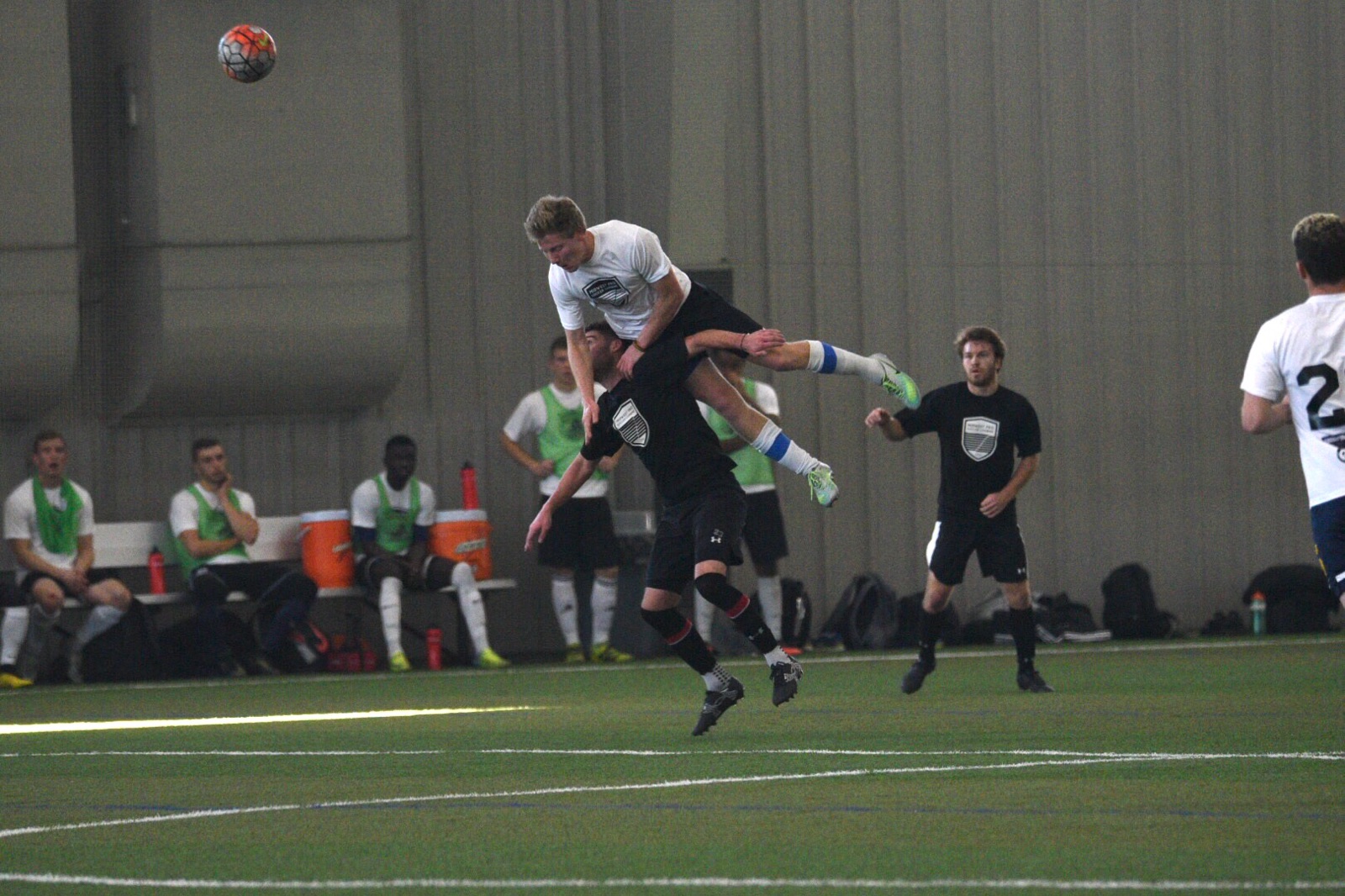 Seventy prodigious players aspiring to sign a professional soccer contract gathered at Ultimate Soccer Arenas this past Monday and Tuesday for the inaugural Midwest Pro Combine.
The brainchild of AFC Ann Arbor Sporting Director Eric Rudland attracted 15 MLS and USL scouts. A few MLS players with Michigan ties even stopped by to show their support and check out some of the best prospects looking to break into the professional scene. Michigan soccer legend and Real Salt Lake Head Coach Jeff Cassar also stopped by the event to catch some of the action in person.
Rudland added, "All of the time and effort that went into this inaugural combine was definitely worth it. The pedigree of the players at the event and the number of professional clubs that attended validated the need for an event like this in the midwest. I'm really looking forward to seeing where a number of the combine participants sign for the 2017 season here in North America."
The 64 field players were broken into 4 teams, each coached by a local D1 Men's Soccer Coach. Team 1 was led by Nick Deren (University of Detroit-Mercy), Team 2 by Chad Wiseman (Western Michigan University), Team 3 by Eric Pogue (Oakland University) and Team 4 by Damon Rensing (Michigan State University). The two goalkeeper teams each had 3 to a team that rotated each match spearheaded by Jeff Shuk. The complete rosters can be found here.
Day 1 included (2) 90 minutes matches with an additional (4) shortened matches completed on Tuesday totaled over 200 minutes of match play for each team.
Monday a Q & A session was held for the players with Sporting Kansas City's Tyler Pasher and Indy Eleven's recently retired Greg Janicki. The two professionals painted the picture of a day in the life as a professional soccer player by sharing experiences, challenges and advice on how they reached their achievements. With their differing career timelines, Pasher having just signed with Sporting KC and Janicki recently retiring after playing for multiple teams in multiple professional leagues including the MLS, NASL and USSF II, it offered players a chance to see two unique experiences that included some surprising similarities.
Scouts held initial conversations with multiple players over the two days and updates on any signings will surely be announced.
To watch match footage from the inaugural Midwest Pro Soccer Combine, click here.
About the Midwest Pro Soccer Combine
The inaugural Midwest Pro Soccer Combine took place on Monday, December 19th & Tuesday, December 20th at Ultimate Soccer Arenas in Pontiac, Michigan. The combine accepted 70 talented players (out of 150 + applicants) aspiring to sign a professional contract for the 2017 MLS, NASL and/or USL season. Along with scouts and intermediaries from North America a handful of international representatives were also in attendance.